York Sight Loss Council want you to 'get active!'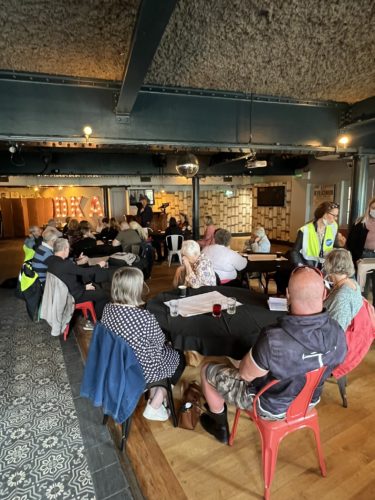 For those who are superstitious, Friday the 13th may not have seemed like a good day to choose for York Sight Loss Council to hold a VI Forum. However, the opposite was true, and the theme of Let's Get Active attracted more than 25 blind and partially sighted people living in and around York to come along and listen to our guest speakers from Thomas Pocklington Trust, British Blind Sport, Goalball UK and our good friends from My Sight York and our very own SLC member Anna Baldwin who spoke about the opportunities available through U3A. Our special guest was Roy Turnham, an England International blind footballer who gave an inspiring and motivational talk about his experiences growing up with sight loss.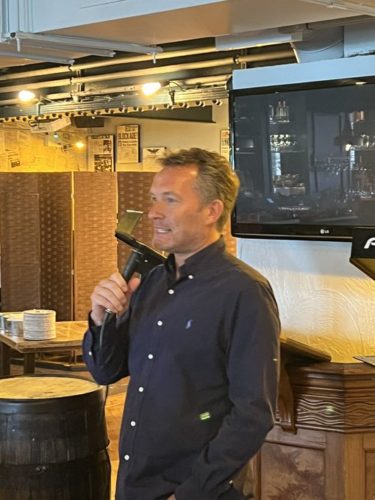 Iain Mitchell, Senior Engagement Manager for Yorkshire & Humberside, said, "We wanted to promote all the opportunities in York for blind and partially sighted people to get active either through sports, social activities or by engaging in educational opportunities."
The Forum also included a workshop on the Perfect World, which explored what needs to change for visually impaired people to be able to access and enjoy all the recreational activities they would wish to participate in. An online poll for the event demonstrated that location and accessibility were two of the main challenges people had when planning their recreational time. This was further developed through the workshop.
"It was wonderful to see so many blind and partially sighted people come together for the first time since lockdown." Iain said, "Hopefully, today will have not only provided people with the array of opportunities available to them but also have given them the confidence to go out and try something new for themselves."

"I just want to thank everyone who came along including our speakers, the sighted guides who gave up their time, our amazing Sight Loss Council Members, especially Verity our chair and Beth, Simon, Rick, Anna and Josie for facilitating the workshop, but most importantly the folks who attended. I hope they all got something they could take away from the event and think about."
York Sight Loss Council is in the process of arranging a taster day at Energise Leisure Centre in York during August to build upon the work that started on Friday and looks forward to welcoming everyone to come along.
Publication date: 18 May 2022