Living with Sight Loss: Northumberland Sight Loss Council VI Forum
Northumberland Sight Loss Council held a 'Living with Sight Loss' event at Cramlington Community Hub on the 27th of May. The event provided an opportunity for people with lived experience of sight loss to inform a Northumberland Healthwatch study to identify the support available for people with sight loss in County and where there are significant gaps.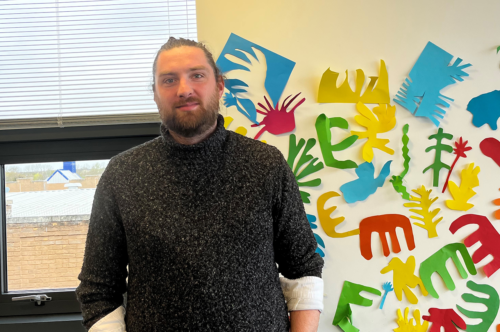 Sight Loss Council member Jack Moffat (29 years old) provided a moving account of his experience of losing his sight to health leaders, including the Clinical Chair of Northumberland NHS Clinical Commissioning Group. Jack's condition is called Retinitis Pigmentosa, which starts with impaired night vision, problems with dark adaptation and decreased peripheral vision.
Jack went on to say:
"There was no support available for the emotional turmoil I felt when I started to lose my sight. My parents could have done with being signposted to a group where they could speak to other parents going through the same thing. There is a lack of information available."
We also heard from Stephanie Cairns, the Northumberland Tyne and Wear Optical Committee chair. Stephanie explained how eye care services are being transformed over the next few years to have a much greater community focus with more services being delivered by Optometrists. Stephanie also said of Jack's account of losing his sight
"It was motivational stuff. Well done, Jack, for sharing your story. Let's hope the Healthwatch Northumberland project is the beginning of a wider conversation."
Graham Syers, Clinical Chair of Northumberland NHS Clinical Commissioning Group and local GP, provided insights from his perspective and said:
"People with sight-loss can often suffer inequalities in accessing general health services. People like Jack can act as community champions to tackle this."
Engagement Manager Eamonn Dunne Says:
"There have been many changes in the way eye-health services are delivered over the past two years. COVID-19 has led to backlogs for some treatments, and technology has led to innovations in the way patients can access services. In addition to services accessed in the hospital, support is available in the community. However, people may be unaware of this support, or it may be difficult to access because of transport. It's important that we listen to the people who use these services and learn from their experiences."
Ends.
Publication date: 06 May 2022