In memory of Frank Mcfarlane and Shelagh Austin
With great sadness, we share the news that two of our friends and Sight Loss Council colleagues Shelagh Austin and Frank Mcfarlane have passed away.
Our deepest condolences go out to their families and friends.
Shelagh Austin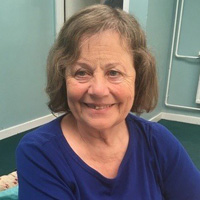 Shelagh was a founder member of the Bristol Sight Loss Council, joining in May 2019. Her special areas of interest were transport (especially taxis) and health care.
In 2021 she was the Sight Loss Council contributor to a video made by Bristol City Council for taxi drivers showing how to assist a person with visual impairment using a taxi. She was also part of the team working with Bristol Eye Hospital and helped produce a virtual awareness training package for all hospital staff that went live last November. She was also a group member that worked with First Bus in Bristol to undertake the first "meet the bus" event in November 2019.
Shelagh was a very committed and strong member of Bristol Sight Loss Council. She had clear views and a relentless drive to improve the lives of all blind and partially-sighted people in Bristol. Alongside this were a deep caring and personal sensitivity, which the other Sight Loss Council members greatly respected. Bristol Sight Loss Council members will miss her dreadfully.
Engagement manager Alun Davies,  said:
"It was a privilege to work with Shelagh. Alongside her passion and drive was a personal sensitivity and warmth. On more than one occasion I availed myself of her wisdom and support. A thoroughly decent and lovely human being who I will miss very much."
Frank McFarlane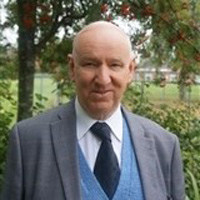 It is with great sadness that we said farewell to our friend and Merseyside Sight Loss Council colleague Frank McFarlane.
Our deepest condolences go out to his wife Julia and daughter Susie.
Frank was a retired teacher and original volunteer of the Merseyside SLC. He was instrumental in advocating for blind and partially sight people and was committed and involved in many of the projects the group worked on over the last 3 years. His wisdom and knowledge were valued by all who knew him. His personal charm and kindness encouraged many blind and partially sight people to be more confident in leading the lives they wanted.
Frank epitomised the phrase "If you want something doing, give it to a busy man" A long serving chair of trustees at Bradbury Fields for blind and partially sighted people and Governor on the board of 2 local schools; Frank was always fully involved and active in his local community.
Senior engagement manager, Iain Mitchell said:
"Frank was one in a million, and enriched the lives of all those who knew him. He worked tirelessly on behalf of blind and partially sighted people all his life. He will be deeply missed by many but we are all better people for knowing him."
Publication date: 14 February 2022