Northumberland Sight Loss Council: Meet the members
Northumberland Sight Loss Council: Meet the members
Meet the Staff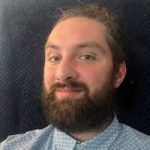 Meet the Members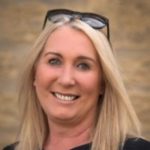 Emma Hogg
Emma was the first member of Northumberland Sight Loss Council. She is also director of North-East Sight Matters – an organisation that supports sight-impaired children, young people and families.
Emma, who is passionate about the work she does, said: "As someone who lives with sight-loss, I want to use my insights and experience to help other visually impaired people in the region to live the life they want to live."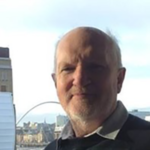 Ian Moyes
I am a sixty-something husband, father and grandfather, a realist, an entrepreneur and at times I can even be a tad cynical. 
I have always been self-employed and initially I trained as a ladies and gent's hairdresser (with Vidal Sassoon in London).  I am a part-qualified accountant, and I have also worked as a business consultant, a photographer and a university and college lecturer. Above all I am a people person which is why I applied to work with the Northumberland Sight Loss Council.  
In 2015 I suffered a stress-related trauma to my right eye and as a result I became partially sighted, (although it took until December 2019 to become officially registered as such).  Being registered was a shock to my system and it took me a while to adjust to the official confirmation of my disability.  
My limited sight has presented many difficulties for me, perhaps most importantly I cannot drive anymore, and this has severely limited my independence.  I cannot help but notice how everyday activities are made so much more difficult for people like me when a simple fix is usually available.  From my own recent experience these include things such as a yellow line on steps to identify where the edge is, adequate lighting in shops and offices and a transfer on a glass door so it can be seen more easily. 
I am looking forward to bringing my skills and experience to advise and help others as part of Northumberland Sight Loss Council.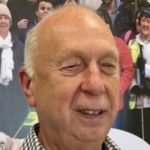 Kevin Hayton
I am totally blind and have a very strong desire to see visually impaired people consulted as part of the design and implementation phase of any change to infrastructure. It is essential that the voices and experience of visually impaired people is included in the thinking and problem processes.
I have worked in computing and networking for the last 40 years. I have been lucky to have worked in an inclusive environment.  This has allowed me to work at a local and national level developing, implementing, and managing computer systems and networks. This meant I travelled regularly on local and national transport systems, which has made me determined to improve the provision for VI travellers.
I also have worked with further and higher education institutions to provide technical services. This gave me the opportunity to speak with VCs of Universities and principals with a view to improving their understanding of VI requirements.
Keith Shepherd
Keith was diagnosed with Retinitis Pigmentosa in 1991, and Ushers Syndrome soon after. Keith uses a red and white long cane, which symbolises that the user is deaf-blind. Keith finds that this is not widely recognised or understood in society, and would like to change this.
Keith has joined Northumberland SLC as he would like to inform people of some of the hazards blind and partially sighted people face, especially in the built environment.