A future for safe sustainable transport
A future for safe sustainable transport
from Mike Bell, National Public Affairs Lead, Thomas Pocklington Trust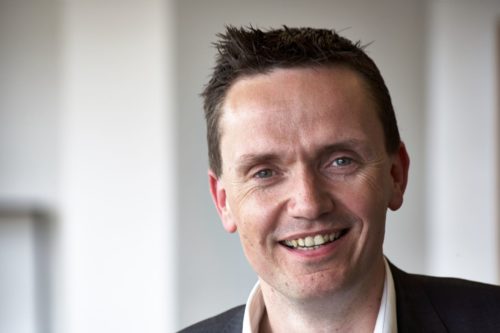 Since the e-scooter trials began in the UK, and especially since wheels hit the road in London this month, I've seen dozens of headlines describing how "threatened" blind and partially sighted people are of this new mode of transport, with many reports emphasising how much of a danger e-scooters are.
While I am not blind or partially sighted, I have been an ally and advocate for the community for the last ten years and, having engaged with hundreds of people on this topic, I can say that headlines like these offer only a one-dimensional portrayal and certainly don't represent every visually impaired person in the UK. The truth is that, of the blind and partially sighted people that I have spoken to and work with, most are not fervently opposed to the vehicles being introduced permanently to our streets.
They care, just like everyone else, about the congestion blighting our cities and the pollution shortening the lives of our children. They recognise the role that e-scooters and other micro-mobility solutions such as e-bikes can play in not only alleviating these issues by getting people out of petrol cars, but also in supporting the UK's recovery as a Covid-friendly form of travel.
They also all agree it is vital that blind and partially sighted people are part of the conversation around e-scooters. While a new mode of transport can improve accessibility for some, it can present a new barrier for others. To ensure that this new form of travel becomes a service that is inclusive, not restrictive, blind and partially sighted people must be consulted throughout the progress of the trials and in the event of legislation, if it goes that way.
E-scooter operators, as well as policymakers, must be prepared to listen to the concerns of disabled people and ensure that these are taken into account with regards to all aspects of their service, from the design of vehicles to daily operations.
While we at Thomas Pocklington Trust (TPT) have had some engagement with most of the UK's operators, a few have led the way in this area, proactively engaging with the blind and partially sighted community. We've worked closely with London operator TIER, who have led the industry in developing visually impaired-friendly solutions, including being the first to commit to adding a sound to their e-scooters to alert people to their presence on the street.
TIER brought together TPT and other leading charities to form an independent Safety Board for e-scooters, and the group, in consultation with sound experts and Sight Loss Councils, is researching and testing the most effective possible sound alert for e-scooters the findings of which we will offer widely to the market for free. The solution must be inclusive, and tested safely in a controlled environment, accounting for the needs of our diverse society by involving blind and partially sighted people who rely on sound for navigation, but also those for whom a consistent alarm might be distressing. Only by working with those who experience the greatest barriers in our society will e-scooter operators ensure a solution delivers universal benefits to our cities.
The Safety Board has also made a series of recommendations for future legislation which push for higher standards of parking to prevent scooters littering the streets, and an upper speed limit of 12.5mph for both rental and private e-scooters.
These proposals are an example of the type of engagement that leads to better solutions for communities. They are not unreasonable, and will not change the intended outcome of the scheme. They will however, ensure that the scheme proceeds in a safer and more inclusive way.  Blind and partially sighted people should not be treated as an afterthought, or worse, ignored in the hope that they will not raise an objection.
We must also recognise that there are already thousands of e-scooters being ridden illegally and in some cases irresponsibly already on our streets. These are privately owned e-scooters that can only be used on private land but continue to be freely sold and used. This is the elephant in the room and requires urgent government action. Again, the recommendations of the Safety Board offer a way ahead to shape future legislation.
Despite what the headlines say, blind people, just like everyone else, want a future of sustainable transport and are open to e-scooters safely being part of this mix.